Your Complete Business Solution
Certified Alarms is excited to announce a new product available for our corporate customers. Meet the Integrated Control Technology (ICT) Protege WX, your complete business solution.
ProtegeWX is an out-of-the-box, all-in-one system that is quick to set up and intuitive to use. Simply unpack the box, connect the controller and power supply, and launch your web browser.
The wizard-driven interface guides you through the process to configure your system, giving you a fully functional access control and intrusion detection solution within a fraction of the time of conventional software.

Reasons for use
No Software Means No Complications
A built-in web server means there is no software to install. This makes deployment quick, simple and straightforward.
Say farewell to the typical constraints associated with software: compatibility or licensing and connection limits.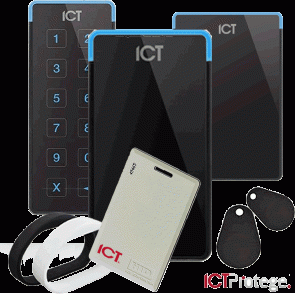 Here, There, Anywhere
The web-based interface gives you the flexibility to work from anywhere – the office, from home, or on the road.
All you need is an internet connection and you have access to your sites.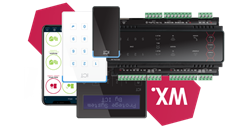 Data Security
Secure encryption algorithms and the latest HTML5 web standards ensure your data is locked safely away on the controller. Optional encrypted backup files can be kept offsite or in the cloud.
In addition to security fixes, software updates can also include new or enhanced features, or better compatibility with different devices or applications. They can also improve the stability of your software, and remove outdated features. All of these updates are aimed at making the user experience better.
Open Standards
Open standards ensure you are not locked out of your data. Integrate with third party products, such as, SALLIS, Aperio and Savant, or your own developers to use the ICT Automation and Control protocol to create a custom integration.
Easy Updates
Updates are a breeze to apply. Simply upload the update file, then follow the onscreen instructions. Even our expansion modules can be updated using this same simple process.
For more Information about Alarm.com and how it can help your business, please contact Ken Moen at www.certifiedalarms.ca or call (403) 253-7820